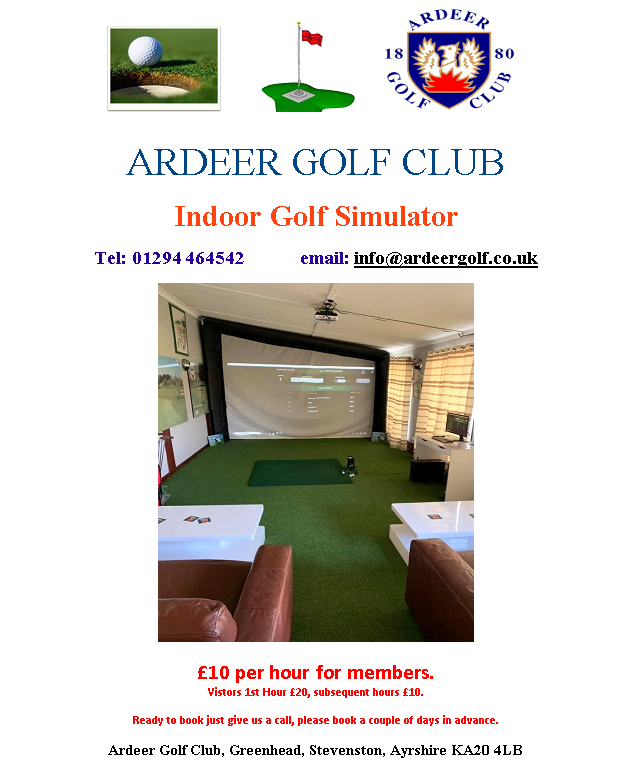 For rainy days, practice, or just for enjoyment with mates, try out Ardeer Golf Club simulator.
The simulator can be set up to play a variety of courses, as a driving range, or even in a challenge mode.
Arrangements can be made for refreshments and food.
We offer the simulator to members at £10 an hour and to visitors at £20 for the first hour, subsequent hours at £10.
Great fun for a group of mates!