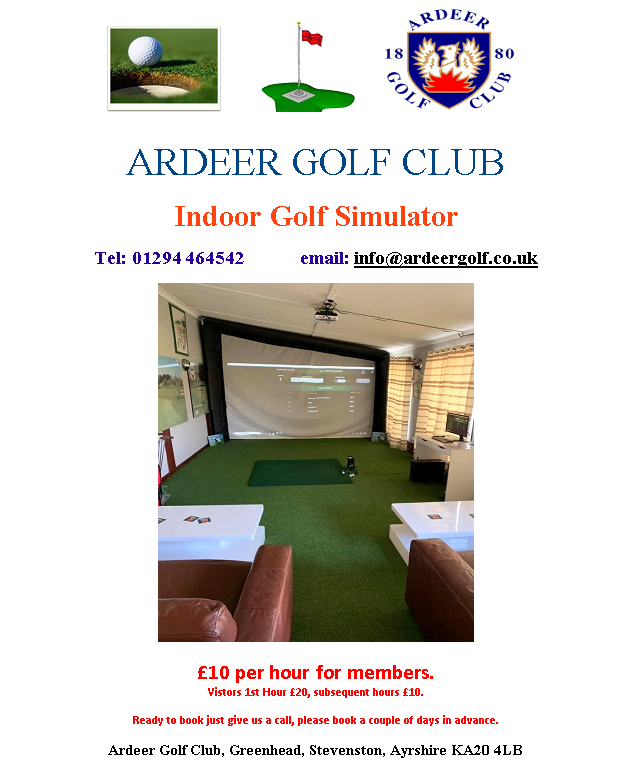 Until Further Notice the Club house is closed so there will be no bookings taken for the Simulator. As soon as we are up and running we will be taking orders once more.
THE ULTIMATE SIMULATOR EXPERIENCE.
The simulator can be set up to play a variety of courses, as a driving range, or even in a challenge mode.
Arrangements can be made for refreshments and food.
We offer the simulator to members at £10 an hour and to visitors at £20 for the first hour, subsequent hours at £10.
Great fun for a group of mates!