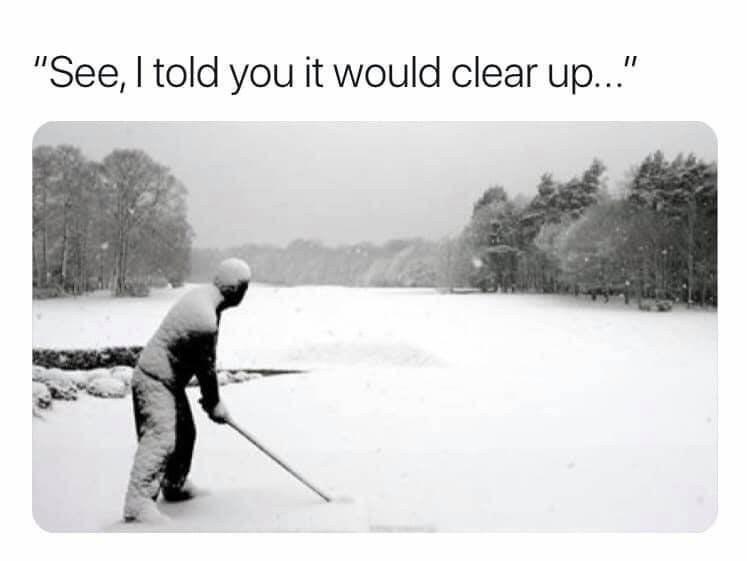 WINTER MATS (a necessary evil)
WE are all well aware of why this is a necessary function of Winter Golf, The fairways are wet and divots abound larger than normal and with limited growth do not repair that easily. So a winter mat affords a good bit of protection.
Their use commences as of SUNDAY 31st OCTOBER 2020
The following Local Winter Rule will apply until further notice:
WINTER MATS MUST BE USED ON THE FAIRWAY AND ALL PAR 3 TEES
NO MATS TO BE USED IN THE ROUGH OR IN BUNKERS (Lift clean and drop or play as it lies in the rough).
The local rule does not allow players a free drop away from trees. If a player's ball lies behind a tree, that's where he must play from, unless normal rules of golf would afford him the option to move his ball, ie. relief from casual water in agreement with your playing partners.
Please note: No casual scores will be accepted for handicap purposes when this rule is in force (Lift clean and drop in the rough).
MATS CAN BE PURCHASED IN THE SHOP COST £7.50
There are no counters during the winter for Handicap so some of the tees will be shifted around to avoid excessive damage to the Tees and surrounding Areas, you are reminded to avoid roped off areas and to keep your trolley well away from the greens, do not in any instance take your trolley between a green side bunker and the green. Please be sensible and avoid particularly wet areas.
******************** **************** *******************
WINTER LEAGUE
Commences SATURDAY 7th NOVEMBER 2020
Entry Sheet available to join its not too late, the more the merrier. £10
The winter League will run as a Stable ford event using Full course playing Handicap from the YELLOW Course.
Entrants best "8" scores will count. As last year, entrants can play both Saturday and Sunday and the best score over the week end will count. Scores will not be counted for the Winter League until entry Fee has been paid!