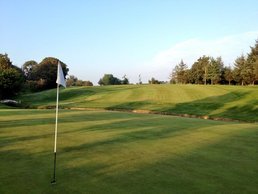 Things to look out for, the start of the Merchants (Wednesday Comps) and The 65 Club (Sunday Comps) Entry fee for both £3 only. You have to be in it to win it.
The 65 Club started on Saturday 7th June with the winning Cup
The Merchants will start on 17th June with the T.K.Smythe Trophy
The Club Championships will take place this year and a list of qualifying dates has been put up in the shop. Also the Singles match play will take place this year and the entry list is in the ship, £5 entry and make sure you enter your name and phone number.
The June calendar will be up dated next Sunday in line with the weekly message. Why not check it out to make sure you have them all added to your own Calendar.
You can check it out on the Event menu.