Lets hope we can get inside soon.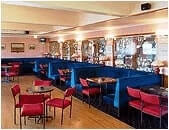 Ardeer Golf Course.
We are getting ready to Open hopefully from the 26th April we will move to the next stage.
The Clubhouse will be open to all members and guests alike but with restricted movement.
Further details will be issued after government message on 2oth April.
Committee of Management.